ICS: Philharmonia Orchestra
Gwasgwch yma i ddarllen y wybodaeth yn Gymraeg / Press here to read this info in Welsh. 
Concert No 4
(in subscription package)  
| | | |
| --- | --- | --- |
|  Conductor  |  Vladimir Ashkenazy   |   |
|  Soloist |  Sayaka Shoji, Violin |   |
|  Brahms  |  Violin Concerto |  38'  |
|  Sibelius |  Symphony No 2 |  43'                            |
 
Photos: Vladimir Ashkenazy | Photo credit: Keith Saunders









Written during a summer holiday in 1878, Brahms Violin Concerto has long been a staple of the repertoire. Built on a symphonic scale, it's a work bathed in Alpine sunlight, rugged grandeur framing an Adagio of azure skies and silken-beauty. Ascending the peaks of this concerto is Japanese violinist Sayaka Shoji, the first Japanese and youngest winner at the Paganini Competition in Genoa in 1999. Vladimir Ashkenazy is a renowned Sibelius interpreter, so you can be confident of explosive energy in the ever-popular Second Symphony.
ICS: EXTRAS
PRE-CONCERT TALK: Dr Keith Chapin illustrates and discusses the programme.
6:30pm - 7pm | Lefel 1  
One hour before each of our concerts we have a 30-minute insight into the music and the context to the performance. These popular events are accessible and informative and a great way to get more from your concert experience.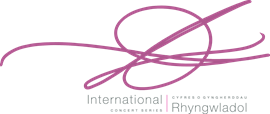 Standard Price
 £10.00 
Tier 5 
(rear view of the stage and limited legroom)
 
 £15.00 
Tiers 9 & 13, 10 & 12
 
 £22.00
Tiers 9 & 13 
 
 £29.00
 Tiers, 3, 4, 6 & 7, Tiers 10 & 12 (front)
Front of Side Stalls
 
 £36.00
Side Stalls, Tier 11 (middle), Front of Centre Stalls 
 
 £43.00
Centre Stalls, Tiers 1, 2 & 8, Tier 11 (front) Aisle Seats Side Stalls 
 Children Under 16 (Tickets offered subject to availability)
FREE with every full price paying adult.  Additional child's ticket - £5.00 each
 Platinum Tickets (including prime seat in Tier 1, a glass of Prosecco and a programme.  NB Only applicable on top price ticket)
£51.50
 Friends of St David's Hall | Claimants
£2.00 off full price ticket
 Students or Under 26 Years
(up until 6.30pm on the day of the performance)
Tiers 10 & 12 and side stalls only.  Student ID must be produced on collection of tickets.
£5.00
 Over 65s
10% off
 Disabled people plus one companion
Half Price
 Wheelchair users plus one companion (please contact Box Office on 02920 878444)
£10.00 each ticket
 Groups of 10 or more (please contact Box Office on 02920 878444)
Early Bird - 
book and pay before Saturday 7 September
£3.00 off full price ticket, £1.50
after this date.
 Groups of 20 or more (please contact Box Office on 02920 878444)
Early Bird - 
book and pay before Saturday 7 September
£4.00 off full price ticket, £2.50 after
this date
 Time Credits

 (please contact Box Office on 02920 878444)


2 credits
Plus an optional £1.50 postage fee.
For Hynt tickets, please contact Box Office on 02920 878444. Limited availability – please book early to avoid disappointment.
*Please note, concessions not available on Platinum or introductory tickets.
**Only one discount may apply to each ticket and proof of entitlement is required upon ticket collection. 
For more information about tickets, parking, etc, please click here.
Book now
CONCERT PACKAGES
Benefits of booking a package:
You can save up to 30% on your tickets and, if you book now, you can pay over six months (interest free), making your money go even further
First choice of seats for all our featured concerts this year
A Subscribers Discount Card
Buy additional tickets now, or nearer the time, for friends and family at your subscription discount rate
Buy your programmes in advance and get a discount – £3.00 in advance, £3.50 on the day.
Benefits of booking all 13 concerts:
An invitation to our party on the opening night of the season
Two FREE lunchtime concerts of your choice
A discount card entitling you to 10% off hot drinks and snacks in the Gin Lounge and bars.
The biggest full season subscription discount we have ever offered, making
enjoying all the concerts even more affordable
A whole year of superb concert going to look forward to!
 
 
10%
10%
10%
15%
15%
20%
20%
20%
25%
 30%
 
No of concerts
4 
5 
6 
7 
8 
9 
10
11
12
 13
Price 
 Seating area
 
 
 
 
 
 
 
 
 
 
£10.00
 Tier 5
Top corners of tiers 9 & 13
when Tier 5 is not on sale
£36.00
£45.00
£54.00
£59.50
£68.00
£72.00
£80.00
£88.00
£90.00
£91.00
£15.00
 Tiers 9 &
13 outer edges,
Tiers 10
& 12, 9
& 13
(rear)
£54.00
£67.50
£81.00
£89.25
£102.00
£108.00
£120.00
£132.00
£135.00
£136.50
£22.00
Tiers 9
& 13
£80.00
£100.00
£118.80
£130.90
£149.60
£158.40
£176.00
£193.60
£198.00
£200.20
£29.00
Tiers 3,4,
6 & 7,
Tiers 10 & 12(front), Front of Side Stalls
Edges of side stalls –
stage Left. Tier 11 Upper section
£104.40
£130.50
£156.60
£172.55
£197.20
£208.80
£232.00
£255.20
£261.00
£263.90
£36.00
Side Stalls, Tier 11 (middle),
Front of Centre Stalls
£129.60
£162.00
£194.40
£214.20
£244.80
£259.20
£288.00
£316.80
£324.00
£327.60
£43.00
Centre Stalls, Tiers 1,2 & 8, Tier 11 (front), Aisle Seats Side Stalls
£154.80
£193.50
£232.20
£255.85
£292.40
£309.60
£344.00
£378.40
£387.00
£391.30
£51.50
Platinum Ticket*
- Tier 1 front)


£185.40
£231.75
£278.10
£306.42
£350.20
£370.80
£412.00
£453.20
£463.50
£468.65
Please book via Box office on 02920 878444.
*Concessions not applicable on Platinum tickets